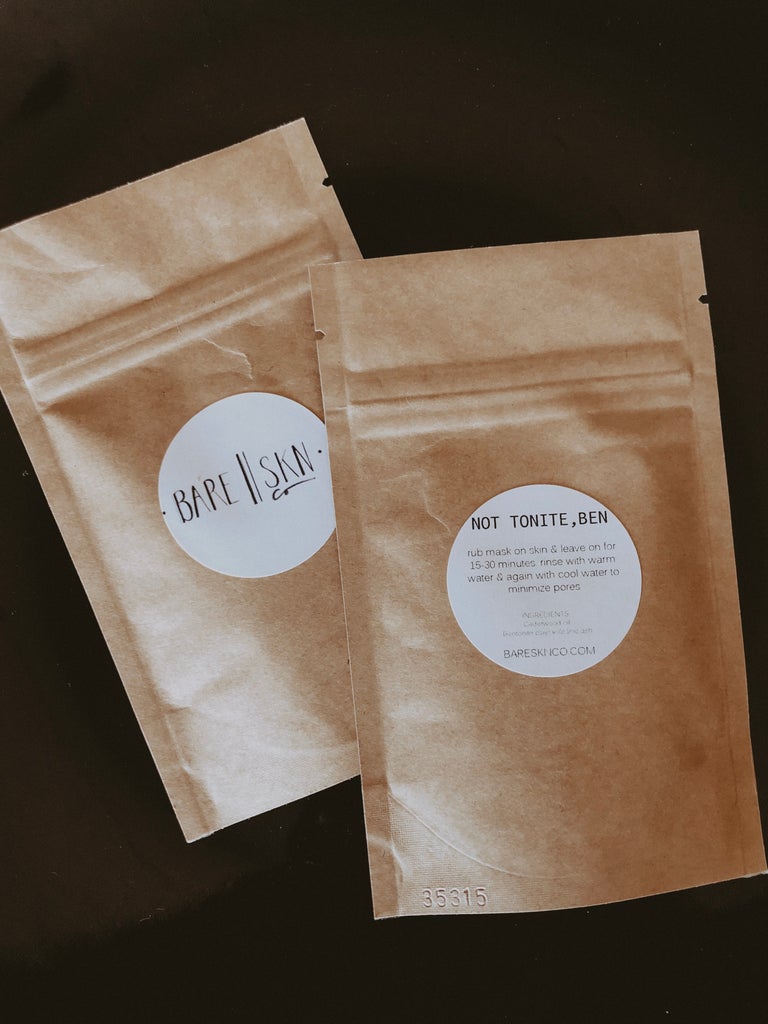 NOT TONITE BEN
Bentonite and Cedarwood face mask
Bentonite clay, aka the healing clay, is known to help rid your body of daily toxins we encounter from our environment. As a mask it will bind itself to bacteria and toxins hiding in your pores and on the surface of your skin.
Cedarwood oil helps reduce unpleasant inflammation and dryness from eczema and helps relieve acne symptoms.
Remove makeup with your favorite cleanser, pat skin dry.
Mix desired amount of clay mask with with water until you reach a medium consistency. Slab it on those cheeks and enjoy your favorite book or social media gossip until the mask dries. Use a warm wet rag to wipe away clean. Reveal that gorgeous glowing skin and take a selfie.
Do NOT ingest/topical use only
ask your doctor before use during pregnancy.